About South Canberra Bridge Club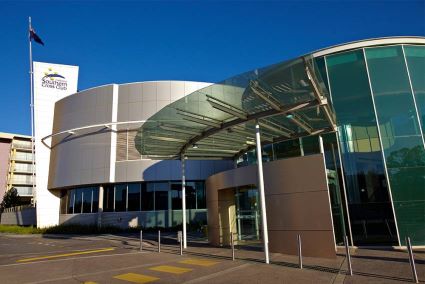 Play Bridge Online with South Canberra on BBO!

Play at the Southern Cross Club will resume when appropriate.

Thanks to an arrangement between BridgeBaseOnline and the Australian Bridge Federation, we can play our club's duplicate sessions online.

We play at https://www.bridgebase.com on Wednesday nights and now also on a Friday afternoon.

• For Wednesday: Register for event between 5.15pm & 7pm, be logged in again by 7.10pm for a 7.15 pm start.
• For Friday: Register for event between 11.15am & 1pm, be logged in again by 1.10pm for a 1.15 pm start.
• Table money is 3BB$ (pre-purchase online – use a computer, not a smart phone or tablet).
• ABF masterpoints are awarded.
• Visitors welcome.

To play, you must:

• be registered with BBO (free)
• your username must be recorded on our club's 'include' list on BB0
• for masterpoints, be signed up to the ABF's mailing list (you can opt out of advertising material).


Click Contact Us via the menu bar to get in touch if you:

• need to add your BBO username to our 'include' list (this is particularly useful if your regular club isn't running any BBO sessions)
• need a partner arranged in advance of the session
• would like a friendly practice session on BBO to get used to it, or
• haven't been receiving club members' emails.


BBO Instructions for registering/play etc


Upcoming (online) events are listed below.

Our members are invited to play in a session run Saturdays 2 pm by the Capital Bridge club.
This session is free but no masterpoints are awarded.

ABF weekly nationwide red point event:
• Every Sunday starting at 2.30pm - Restricted and Open categories; You need to be on the ABF 'include list' by 6pm Saturday.
• Check if you are on the ABF (not SCBC) BBO 'include list'

Our listing of upcoming face-to-face events will return to this website when they begin again.


Things to do and read while you can't play at the club


- The Bridge Shop's Digital Bridge Care Pack.
- The ABF: daily column by Ron Klinger and other things to do.


Club Champions for 2019 - Michael Donnelly and Phil Clark
How to find us?
View Larger Map

We play at the Southern Cross Club, 92-96 Corinna Street Woden. Approaching the Woden Town Centre from the Athllon/Hindmarsh Drives intersection the club is on your left. Take the first street on the left (Corinna St), and enter the club's undercover car park. From the car park proceed to the front desk where you can ask for directions to the Bridge room (also called the Community Groups Room). Alternatively go down the stairs near the entrance to the main dining area. The Community Groups Room is on the lower floor.

This area can also be accessed from the B1 car park level (or lift level B1) and pressing the buzzer and showing your Southern Cross Club membership card.

Postal Address: P.O. Box 6049 Mawson ACT 2607

Weekly Duplicate
Tea, coffee, food and drinks can be purchased upstairs in the main dining area. SCBC strongly values the patronage of the Southern Cross Club and we ask all our members and visitors to respect this by leaving the room in a neat condition.




The CSCC supports a large number of local community groups, schools and charities. SCBC greatly appreciates this support, and you can add your membership number to direct your support to the South Canberra Bridge Club Link to CSCC Community Rewards


We attempt to provide a partner for visitors - just contact our Matchmaker listed in the 'Contact Us' .


The table money and annual membership cost is in the "About Us" tab under "Fees" at the top of this page.



Membership
SCBC is an ABF affiliated club and Masterpoints are awarded at all sessions. We occasionally run Special Events such as our Annual Congress and Event Nights and they will be advertised at the top of this page.


You are most welcome to join the club. The Annual Membership cost is in the "About Us" tab under "Fees" at the top of this page. Note your ABF number is required to gain ABF Masterpoints from SCBC sessions.