About South Canberra Bridge Club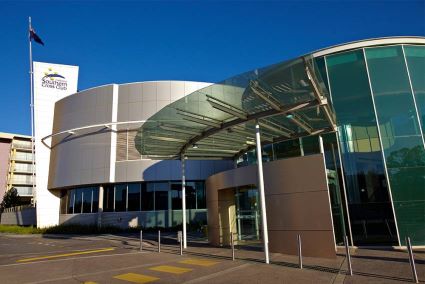 Play commences each Wednesday evening, 7.15pm, at the Canberra Southern Cross Club (CSCC), Woden, ACT.
- Please be seated by 7.10pm to enable the Director to set up the movement for bridge mates, distribute cards, etc.

Visitors are always welcome.


The South Canberra Bridge Club will not have bridge sessions on Wed 25th December, the 1st or 8th January.

We hope you all have a relaxing and enjoyable break.

Club Champions for 2019, congratulations - Michael Donnelly and Phil Clark

Upcoming events: Click here to download the full list of events

ABF (National) Events in Canberra
- 2020 Summer Festival of Bridge Jan 8-19, with Celebrity Speakers Program, Canberra Rex, Braddon

Other ABF events
- Gold Coast Congress Feb 21-29

NSWBA regional events

- Great Lakes Teams Feb 8th, 2020

- Batemans Bay Congress 13-15 March, 2020

- Sapphire Coast Congress 4-5 April, 2020
How to find us?
b>
View Larger Map


We play at the Southern Cross Club, 92-96 Corinna Street Woden. Approaching the Woden Town Centre from the Athllon/Hindmarsh Drives intersection the club is on your left. Take the first street on the left (Corinna St), and enter the club's undercover car park. From the car park proceed to the front desk where you can ask for directions to the Bridge room (also called the Community Groups Room). Alternatively go down the stairs near the entrance to the main dining area. The Community Groups Room is on the lower floor.


This area can also be accessed from the B1 car park level (or lift level B1) and pressing the buzzer and showing your Southern Cross Club membership card.


Postal Address: P.O. Box 6049 Mawson ACT 2607

Weekly Duplicate
Tea, coffee, food and drinks can be purchased upstairs in the main dining area. SCBC strongly values the patronage of the Southern Cross Club and we ask all our members and visitors to respect this by leaving the room in a neat condition.




The CSCC supports a large number of local community groups, schools and charities. SCBC greatly appreciates this support, and you can add your membership number to direct your support to the South Canberra Bridge Club Link to CSCC Community Rewards


We attempt to provide a partner for visitors - just contact our Matchmaker listed in the 'Contact Us' .


The table money and annual membership cost is in the "About Us" tab under "Fees" at the top of this page.



Membership
SCBC is an ABF affiliated club and Masterpoints are awarded at all sessions. We occasionally run Special Events such as our Annual Congress and Event Nights and they will be advertised at the top of this page.


You are most welcome to join the club. The Annual Membership cost is in the "About Us" tab under "Fees" at the top of this page. Note your ABF number is required to gain ABF Masterpoints from SCBC sessions.